Our partners
Partners in Vietnam
We work with the following Key partners on provincial level:
the Labor, Invalids and Social Affairs department, the Education and Training department, the Health department, Children's Hospitals and Universities.
Our partners also include like-minded persons and organizations that provide financial support as well as expertise and skills for our programs to grow steadily.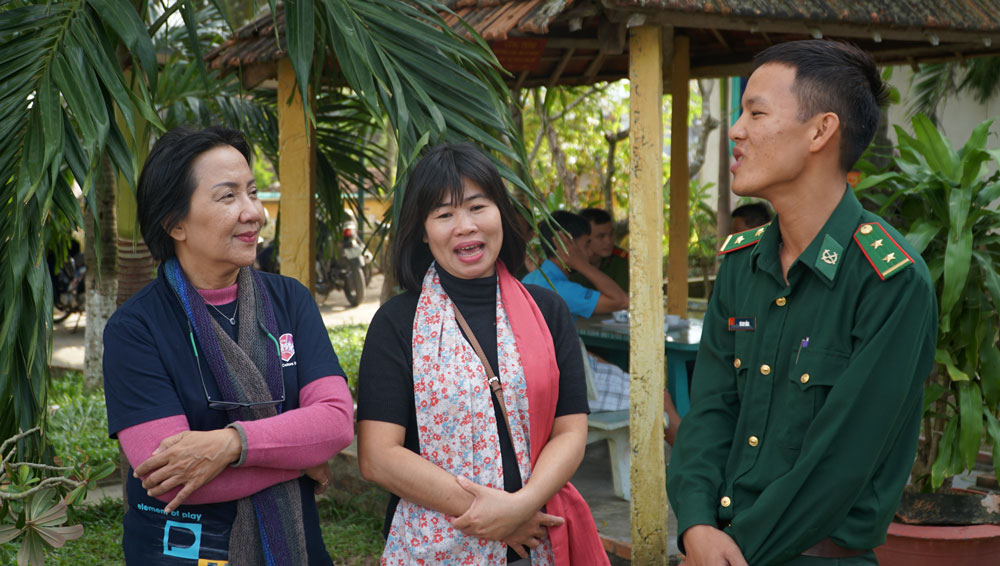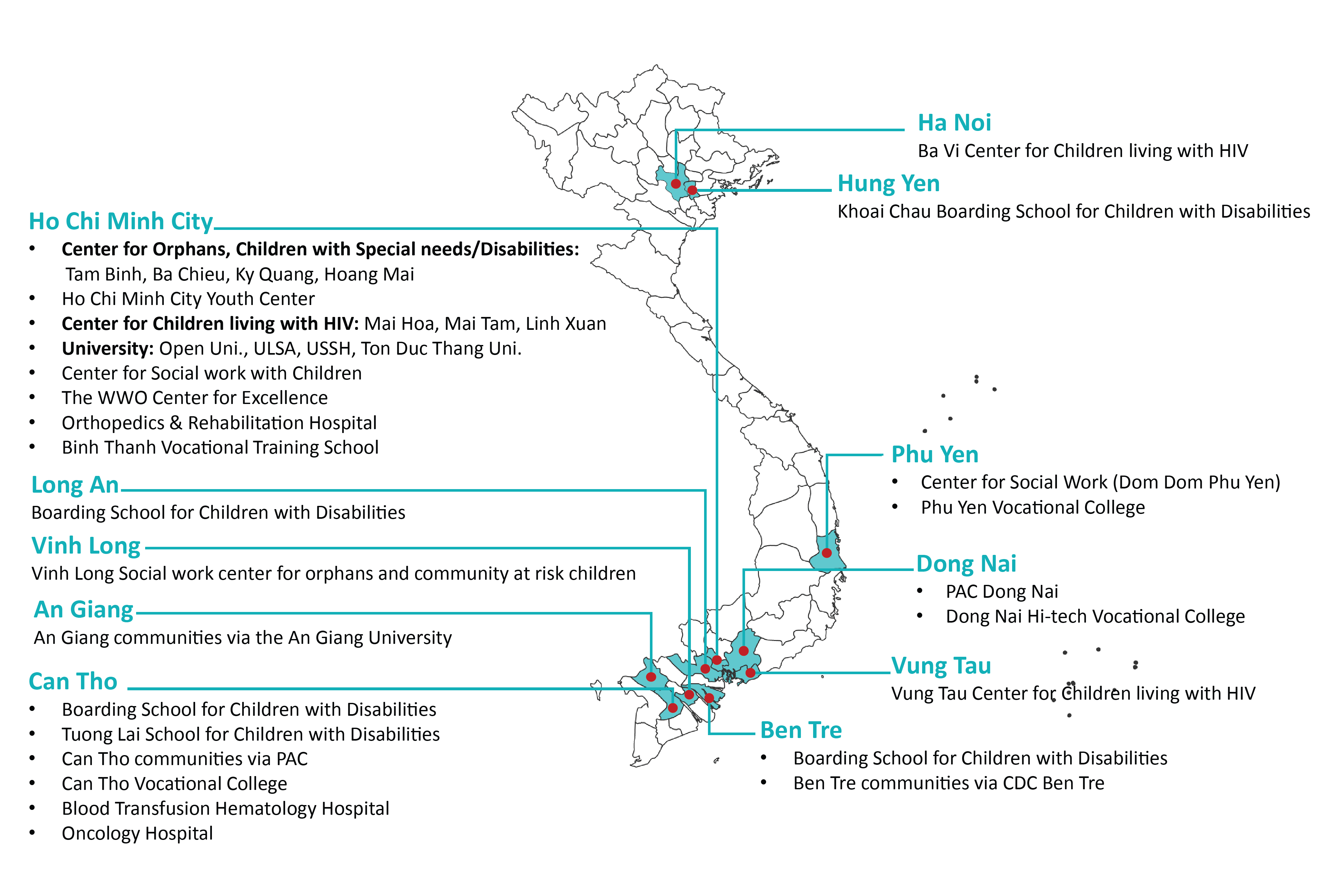 Partners in the world
WWO Vietnam is a member of regional and international networks that address the needs of orphans, children and youth in hardship.
SeriousFun Children's Network
TREAT Asia
Trinh Foundation
HSBC Vietnam
NYC Columbia's University
NYC Albert Einstein University
Global Mobility USA
Spoon Foundation
STREETS International
Vietnamix
Hope
Orphan Impact
BOSCH
Baza Life
Consular Club HCMC
Khai Tri
Terraverde
World Association of Chefs Societies